Novel Road Trip Destinations
Summer is wrapping up...long days and warm nights will soon be traded for cider and autumn leaves. Before kids go back to school and the air gets crisper, here's some last-minute road trip inspiration from author Danielle K. Roux thanks to her characters and the trip they took in AUGUST PRATHER IS NOT DEAD YET, available where books are sold online now...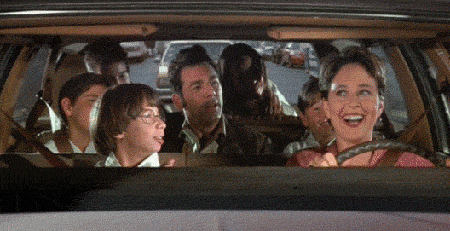 Las Vegas, Nevada
Las Vegas! You know this place. The lights. The copies of famous world landmarks. Cirque de Soleil. Probably a magician of some renown. Britney Spears? She still there? Oh, and casinos. Lyosha's vice of choice (other than Britney) is gambling, which is why he selected Las Vegas for one of the stops. Little known fact, Lyosha once won and lost over a hundred grand within the span of ten minutes. Don't try to beat his record.
Superstition Mountains, Arizona
These mountains really do exist, and you can go visit them to hike or bike or have a picnic or play the bagpipes or what have you. The legends Mitya relates about the demon camel and the other ghoulies and ghosties are also real. As real as legends can be. Meaning that they are stories people have told, not made up by me specifically for this book. The Happy Mountain Tours company is not a real thing, unfortunately, otherwise I would recommend going on a tour to find the location of the lost gold mine. Since it is no